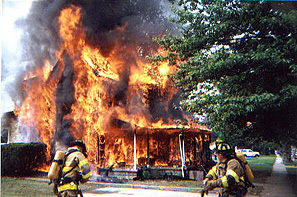 "Discover How You and Your Family
Can Feel the Comfort of Continuous
Fire Protection In Your Home…"
Consider…
– That the most effective and reliable fire protection system was invented over 100 years ago, yet your home most likely is not protected.
– That your understanding of fire sprinklers may be based on commonly believed myths – separate the truth from the myths of home fire sprinkler systems.
– That smoke detectors frequently fail when you need them most – this is critical information if you have young children.
And you'll also have access to the latest updates and industry news so you can confidently protect your home and family with the best fire safety methods.
On the left side of the screen just type in your first name and primary email address, then click the "Free Report!" button.
You will receive an email confirmation with a download link to instantly access the "Home Fire Safety – Consumer Bulletin."  This incredibly thought provoking report may forever change your views of home fire safety.